Making Category Management Practical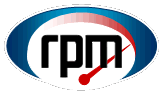 CatManSuite™
The RPM CatManSuite™ is a set of automated insight analysis tools.
These Excel-based tools provide you with fast, actionable knowledge when you need it and in plain English.
- Fully Automated
- Presentation Ready
- IntelliText Analysis
Whether used for web directory planning or for making everyday business decisions, these tools provide practical solutions to your common business issues.laptopelite
Click here for details.
Overview of consulting services offered.
Category Management training programs.